Historical Background
It has been more than 30 years since SSI was established. With the development of new technology and the time, the laptop is going to the design of "thin and light" and it is the trend in the market. All of our products are developed in response to the "portable and high-speed" technology of electronics such as storage devices, docking stations, etc., various PCIe applications have made excellent achievements.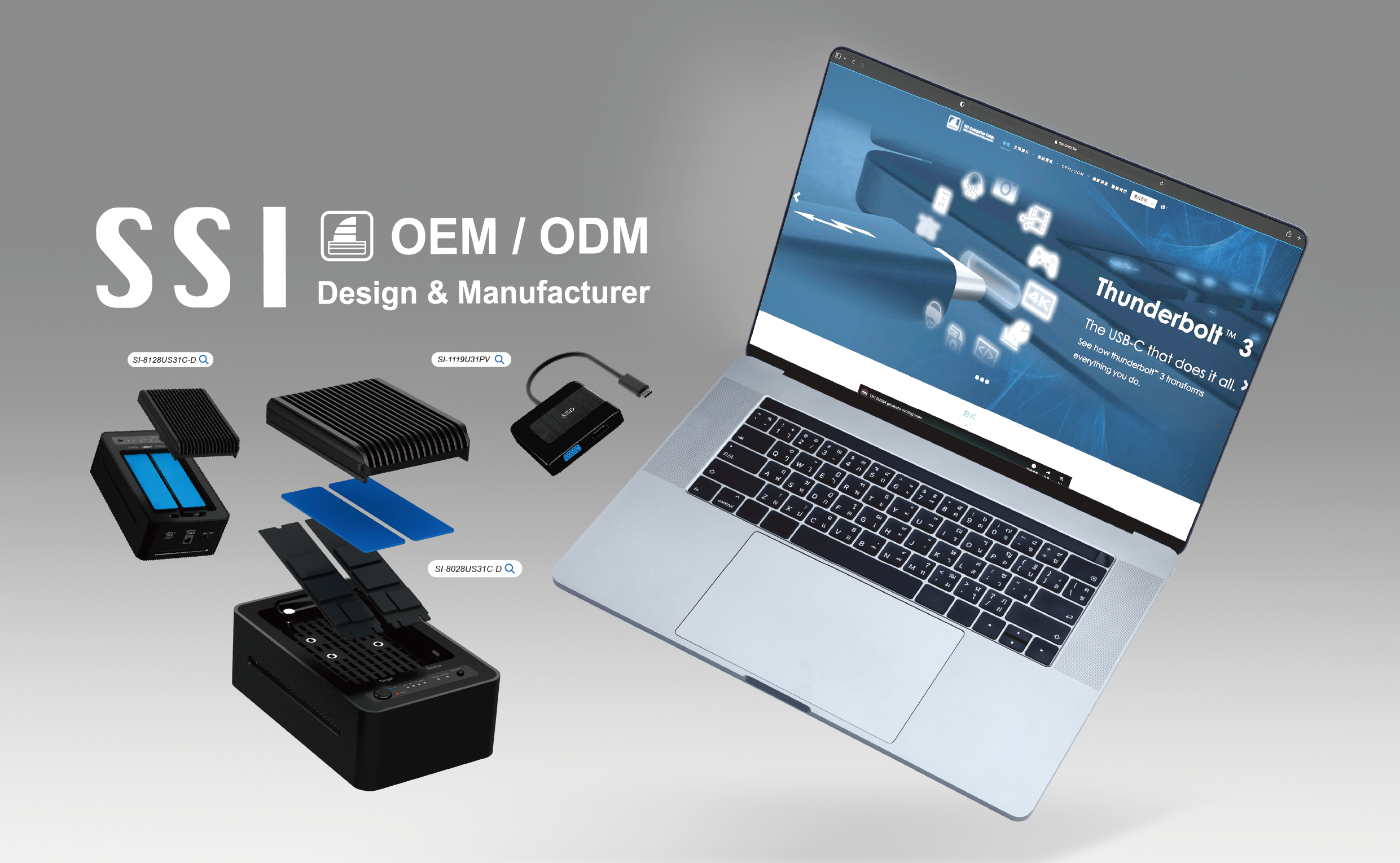 Explore the founding history of SSI
Since 1985, SSI has continued to be innovative and deliver the new generation of technology links to customers. 30 years ago, we started from R&D and production of internal connection devices to solve the complicated procedures of disassembling the case and loading hard disks in computers on the market at that time. We became the world's first company to invent the "Mobile rack" external removable hard disk, and we were awarded by the China External Trade Development Council (CEDTDC) as the world's best Mobile rack manufacturer. With strong technology and production capacity, we continued to develop more and more computer peripheral application products.
After 2013, SSI has extensively researched and developed various external storage and computer peripheral applications, and made another glorious achievement in 2015, becoming one of the top five companies in the world authorized by Intel and Apple to manufacture Thunderbolt™ related peripheral products. Today, we still maintain our leading market position. In 2020, we will begin to develop and produce related products including the latest technology of USB 4.0 and Thunderbolt™ 4.